My research is focused on how our brains process, organize, and produce complex sequential and temporally organized behaviors. In Tim's lab, I primarily use the song of the European starling as a model for studing the sequential organization of behavior. My research projects tend to use some combination of:
Spectrographic analyses of wild or laboratory animals
Machine learning and deep learning of acoustic signals
Multicellular electrophysiology and analysis
Operant conditioning / designing behavioral paradigms

Figure 1: A sample of song from a single male European starling.
In out lab, we have been using autoencoders and GANs to generate stimuli for psychophysical and electrophysiological experiments with songbirds (Thielk et al., 2017; Sainburg et al., 2018 in press; Zuidema et al., 2018 in press). For example, we might record a dataset of songbird vocalizations, segment those vocalizations into syllables, and use an autoencoder to learn a latent representation of those syllables (Figure 2A). We then sample from that $Z$ space (Figure 2B) and invert the sampled spectrograms to generate audio waveforms. Finally, we use a behavioral task (operant conditioning) to get a measure of the bird's perception of the stimuli in as it relates to $Z$ space (Figure 2C).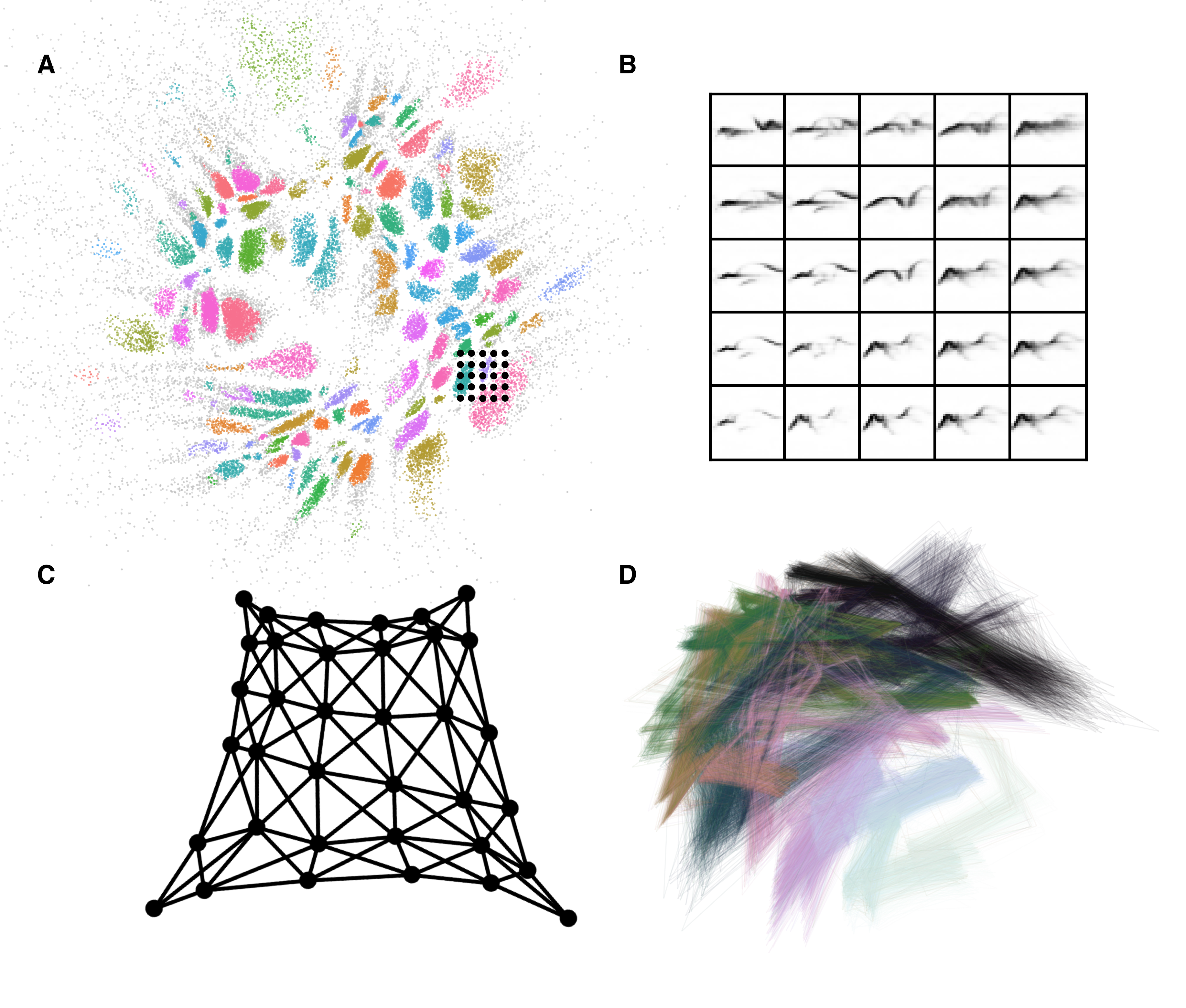 Figure 2: Latent space (from an autoencoder) of birdsong. (A) A clustered latent space of syllables of Cassin's vireo song (B) Samples generated from the latent space in A. (C) Behavior results of a Same/Different task from a single European starling trained on a similar dataset. (D) Transitions between syllables in several hundred bouts of European starling song (in a latent space similar to A). Figure taken from Zuidema et al., (2018 in press)